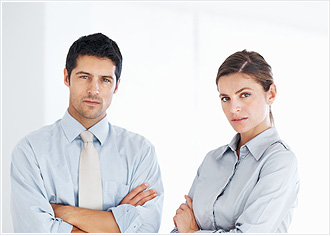 Hastings & Ron serving San Joaquin and Stanislaus counties since 1970
Hastings & Ron have been serving clients in Stockton California since 1970. Hastings & Ron Attorneys specialize in business litigation, real property law, bankruptcy law, estate planning and other specialized areas of law that serve our clients. If you are involved in a legal action or dispute, pleae contact Hastings & Ron to quickly represent your interests.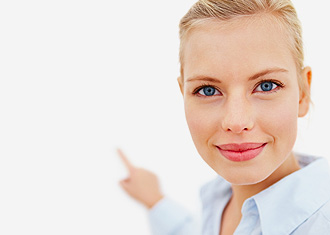 Hastings & Ron Attorneys QUICKLY investigate your legal issues, PROTECT your legal rights in the case at hand, and REPRESENT our clients throughout their entire case.
Client needs are different for each case. We attempt to secure the best outcome for each client.
Charles Hastings
Charles L. Hastings
The fastest way to get started with your case in to call (209) 476-1010. We will set-up your initial consultation with a Hastings & Ron Attorney.
Hastings & Ron value our clients business and trust.

Business
Litigation
At Hastings & Ron, our Business litigation practice involves disputes between individuals, businesses, owners, government-affiliated groups, or other entities. Civil litigation may be necessary to resolve monetary disagreements, performance discrepancies, contract interpretations, or relationship troubles. Business litigation usually involves disputes between individuals, businesses, government-affiliated groups, or other entities. Business litigation also encompasses a wide variety of subject matters, including breach of contract, unfair competition, unfair business practices, breach of warranty, breach of promissory note, breach of guaranty, breach of real estate agreements, partnership disputes, limited liability company disputes, breach of shareholder agreements, failure to pay invoices, fraud, and concealment. In fact, commercial litigation can involve virtually any dispute between one business and another, or between owners of a business. Hastings & Ron have experience in litigating a wide variety of commercial litigation matters.

Business
Formation
If you are considering starting a new company or want to expand an existing commercial enterprise by creating a new entity, Hastings & Ron will help you choose the best legal structure for your new business. Hastings & Ron will carefully examine your business and objectives, and recommend the structure that best protects your business interests. Hastings & Ron understand that the legal foundation of any successful business venture is the proper choice and setup of the entity. Our experienced business formation attorneys can support you in the creation of any of the following: C corporations S corporations Professional corporations (PC) Limited liability companies (LLC) Limited liability partnerships (LLP) General Partnerships (GP) Limited partnerships (LP) Family limited partnerships (FLP) Joint ventures Business acquisitions Business succession Sole proprietorships

Bankruptcy
Law
Bankruptcy laws can be complex and an experienced attorney will guide you every step of the way. Hastings & Ron will make sure you follow all the regulations of the Bankruptcy Code and the Federal Rules of Bankruptcy Procedure so your case will not be dismissed. Many people who file for bankruptcy make several mistakes because they are not aware of all the responsibilities and technicalities involved during this process. Most common mistakes include missing a deadline or fail to respond to an action correctly, fail to disclose assets in bankruptcy which is considered fraud, all of this which could cause your case to be dismissed. Hastings & Ron Bankruptcy Attorneys are experienced legal professionals representing Chapter 7, Chapter 11. Chapter 13 and various reorganization efforts for our clients benefit. Our client representation includes commercial creditors, debtors, debtors-in-possession, trustees, committees and third parties in all aspects of the bankruptcy and debt collection process. Collectively, the team has well over 30 years of experience in these matters. We work closely with each of our clients to understand their business, their legal issues and their financial challenges, and assist them in developing and implementing an effective strategy to accomplish their objectives.

Real Estate
Law
Hastings & Ron represent real estate developers, investors, lenders, builders, contractors, homeowners and other clients. After ensuring that our clients are protected with contracts that protect their properties and legal interests we work to maintain their legal protections as property owners and to support their intended business purposes. When disputes do arise, our law firm provides support in real estate litigation. We are highly experienced in matters pertaining to: Adverse possession Boundary and easement disputes Breach of contract Broker malpractice Construction defects Failure to disclose Foreclosure disputes Option agreements Purchase and sale disputes Real estate fraud Rescission and restitution claims Subdivision issues Title disputes Title insurance and escrow issues Unlawful detainer actions Other real estate matters