Hastings & Ron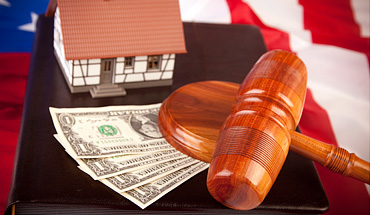 Serving Clients in Stockton since 1970
Hastings & Ron have been serving clients in Stockton California since 1970. We specialize in civil litigation, real property law, bankruptcy law, estate planning and other specialized areas of law that serve our clients. If you are involved in a legal action or dispute, please contact Hastings & Ron to quickly represent your interests.
ATTORNEY



Charles L. Hastings

Charles has been a preeminent lawyer in the community for over 40 years. His passion for litigation began early in his legal career in the private practice of law with his father, Walter Hastings commencing in 1979. His father was a passionate criminal and civil litigator, who's zeal for assisting individuals naturally passed on to Charles. That passion has led Charles to be one of the most successful lawyers in the community, receiving recognition as one of America's Most Honored Professionals. He been selected as one of the Top 100 Bankruptcy Lawyers in the State of California by the American Society of Legal Advocates and named 2020 Attorney of the Year in the Top 100 Registry of Business Leaders & Professionals. He has also been recognized as "The Best of San Joaquin" for 2017 and 2018. He has tried hundreds of cases throughout his career in many areas, including business disputes, severe injury cases and debtor-creditor situations. He is an adjunct professor at Humphreys University and has been a frequent speaker at seminars and conferences where his colleagues look to him for guidance. Charles is licensed to practice in all courts of California, including both Federal and State Courts. He has been a member of the Consumer Attorneys of California for over 30 years; the San Joaquin County Trial Lawyers Association (past president); the San Joaquin County Bar Association (past board member); and the Sacramento Valley Bankruptcy Association.



ATTORNEY



Natali Ron

Ms. Ron is a Stockton native and graduate of Lincoln High School. She obtained her Juris Doctor degree from Humphreys University Lawrence Drivon School of Law. She was admitted to the State Bar of California in May, 2015, but has been gaining invaluable experience in the legal field since 2006. Ms. Ron is also admitted to practice in the United States Eastern District Court, the United States Northern District Court, and the United States Central District Court. Ms. Ron is an active member in her community—she is a member of the San Joaquin County Bar Association, serves on the executive committee for both the Young Lawyers Section and the Women Lawyers Section, and is also a member of the Consuelo Callahan Inns of Court. Ms. Ron is a member of the Consumer Attorneys of California, and takes great pride in her dedication for representing her clients in a variety of matters including personal injury, and financial elder abuse. She has experience and great success in breach of contract cases, unlawful detainers, mechanics lien and construction cases, trust litigation, as well as bankruptcy matters on both the creditor and debtor side. Ms. Ron's experience and ability far exceed her years of practice, as she has litigated hundreds of cases, first-chaired numerous trials, and brought countless cases to conclusion upon successful dispositive motions. She was recognized in 2019 by the Women Alliance of Women in Law as being in the top 40 of young lawyers in the field of business law, and recognized by the American Institute of Legal Advocates as a Rising Star in the field of business law in 2018. Her passion for advocacy of her clients has been at the forefront of her career, and has attributed to her success both personally and professionally. She joined the Law Office of Charles L. Hastings in February 2017, and became a partner of the Law Office of Hastings & Ron in January 2019.